Archaeozoology of Southwest Asia and Adjacent Areas (ASWA[AA]) is a working group of the International Council for Archaeozoology (ICAZ). For more than two decades, ASWA has devoted itself to promote archaeozoology broadly in Southwest Asia and particularly in the Middle East. With this in mind, an international conference has been organised every two years since 1992, held either in Europe or in Southwest Asia. The last meeting of the ASWA working group took place at the University of Groningen (The Netherlands) in June 2015.
The next international ASWA meeting will be held at the University of Cyprus in Nicosia, from 7th to 9th June 2017. Registration will begin on the afternoon of the 6th and excursions will be organised on the 10th of June.
ASWA meetings has served as one of the most inspiring medium for archaeozoological research in the Eastern Mediterranean, Southwest Asia, North Africa, Central Asia and the Caucasus ever since. The conference is open to all topics related to the relationship between humans and animals in ancient societies from Southwest Asia and adjacent areas. Major topics discussed at the meetings include – but are not limited to – Old World domestication, the beginning, further development and diffusion of animal husbandry, ancient biodiversity and the interaction with human activities, subsistence economies and the socio-symbolic use of animals through the major transitions (Neolithic, urban, Empires), the history of archaeozoology in the ASWA[AA] regions, and many other key topics pertaining to the ancient Near East and beyond. Methodological improvements will be much appreciated with regard to osteoarchaeology, morphometrics, palaeogenetics, biogeochemistry, databasing or data processing. Communications presenting work in progress as well as broader syntheses are welcome.
Papers read in ASWA meetings (see the contents of the latest ASWA proceedings, volumes 3-8 are avalaible in Open Access) are a fine blend of seminal works that influence archaeozoological methods, theory in general and brand-new ideas from young, outstanding scientists.
The organising committee aims at carrying on the spirit of the ASWA by bringing together young researchers and experienced scholars in order to further research dynamics and achieve the highest scientific standards.
\o/ \O/ \o/ O==o -------------- o==O \o/ \O/ \o/
Organising committee:
With the help of
Jwana Chahoud (Assitant Professor, Lebanese Univ., Beirut, Lebanon / Archéorient, CNRS-UMR5133, Lyon, France);

Rémi Berthon (MNHN Assistant Professor, Archaeozoology-Archaeobotany unit, Dpt

« Homme et environnement », Muséum national d'Histoire naturelle, Paris,

France).
International Scientific committee: (ongoing)
ASWA Coordinator: Marjan Mashkour (CNRS researcher, Archaeozoology-Archaeobotany unit, Dpt « Homme et environnement », Muséum national d'Histoire naturelle, Paris, France)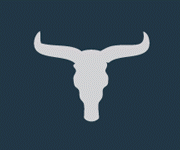 ------------------------------------------------------------------------------------------------------------------------------
Timetable:
1st November 2016: Call for poster/oral presentations (title and abstract); deadline 31st December 2016;
31st January 2017: acceptation of the posters/communications proposals; opening of the registration;

reduced fees

deadline 30th April 2017;

15th May 2017, final programme.